Monks from Mt. Athos began the construction of a building to house a new community in 1980 near the historical building complex, but were forced to abandon the project midway through.
Thus the Holy Monastery was left deserted again and continued to deteriorate. Climactic conditions, looting and other misuses of the space (for the stabling of herds of sheep and goats, as a hunters' camp-out, as an informal refuge for undocumented immigrants, etc.) all took their toll.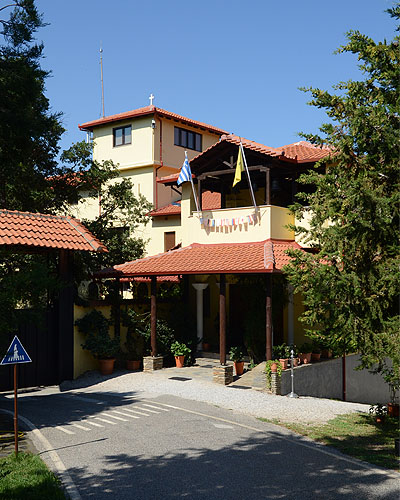 In July of 2000 the monastery was entrusted to a community of nuns from the Holy Hesychasterion of the Apostle St. Paul of Lavrio in Attiki, with the immediate goal of rendering the existing space (in practice, the newer, unfinished building) inhabitable and accessible to pilgrims. With God's grace, the intercessions of the monks who came before, and the help of inconspicuous "Cyreneans," the endeavor has progressed significantly over the years.

Exterior and interior areas